REMOVE UP TO 100% Of All Your Credit Card Processing. Ask me About Our Free PAXs80, Free Ingenico Free Dejavoo or Free Poynt POS System Credit Card Terminal see if your Business Qualifies! 
Click on Any Of The Names Above to View Article **
We will remove up to 100% of Your Fee's.
Why Spend More Money Your Business is Earning, Than You Have Too?
Ask Yourself Why? You the Business Owner is Getting Customers Through Your Door, You are the One Swiping the Credit Cards. Don't Pay More for the Work You are Doing!
Call Michael Luchen The Director of Sales & Operations for The Company Now at 929-441-8903

You Will Be So Happy You Did!

No Junk Fee's Ever! No Bill With Anything on It that We Didn't Discuss Ever! Bottom Line, Since We Have a Huge Client Brand Name List and in Business Over Ten Years with an A+ BBB Rating  and 0 Complaints, Our Buyrate is Interchange + 0 and $0 Per Transaction on all Cards including Amex. So Ask Yourself with a buy-rate as low as that cup to 100% and still make a profit? If the Answer is Yes What are you Waiting For? 10 Years + in Business Rated A+ by the BBB and in those 11 Years have 0 Complaints Which is A rarity in the Business. We do what we say we will and keep to it!

My Goal will be to look at your most recent credit card processing statement. NOT JUST THE % - We look at the % , the transaction fee, batch fee, statement fee and all the little fee's you think are legit and get rid of them. We will come up with an overall 95-100% off your bill. We wont know where it is coming from until will view it. At that point, provide you with a side x side showing you what you are paying and what you could be paying. If you like what you see, we will do business but at the very least you will know if your current provider is telling you the truth. Either Way Win Win for You The Business Owner!

Get in Touch with Mike Luchen Right Now and You Will be So Happy You Did!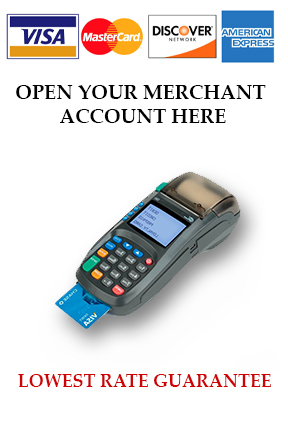 Are You Paying Way To Much In Credit Card Processing Fee's? For The Hard Work You Are Doing At Your Place of Business?
Typical Broker and Bank Charge You: Statement Fee, Batch Fee, Monthly Customer Service Fee, Regulatory Product Fee and So Many Other Fee's That are All Junk. 

No More!
Tell Your Current Provider - You Are Fired!